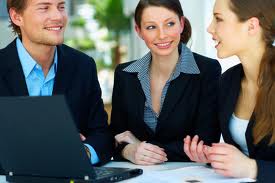 Why should we hire you belongs to the most typical interview questions. When you apply for a bank teller job, employers have a good reason to ask the question.  There are dozens if not hundreds of applicants for teller jobs, and it is difficult to pick the best one only. You will need a good and original answer to stand out….
Most people do a mistake, using a general answer to this question. I have heard the following answers way too many times in the interviews:
"You should hire me becasue I am the best person for this job."
"I really need this job."
"You should hire me, because I am better than the others."
The only thing the interviewers in a bank learn from such an answer is that the job applicant has no idea about the value they can bring to the bank. What is more, to say that you are better than the other applicants makes no sense, becasue you did not meet the other applicants, and likely you do not even have the skill to consider their suitability for the job.
Try not comparing your skills with the others. Focus on yourself in the answer, trying to identify the value you can bring to their team. It can be:
Right personality for the job
Great customer service and communication skills
Strong motivation and enthusiasm to work for them
Experience with similar roles
Other relevant things
You can find below some answers for your inspiration. However, you should always try to add something to your answer. You are a unique human being, and the value you can bring to their team is not the same as your friend, or other job applicant, would bring on board with them.
I believe to have the right predispositions for the job. On the top of that, people really enjoy talking to me, and I believe it is a great advantage in this job.
I am motivated to get this job, it is my dream. If you hire me, I will do my best to exceed your expectations and to provide a top notch customer service day in day out. What is more, I really like your bank, and hope to stay here for many years, growing professionally.
I have a lot of experience with customer service. I can easily uncover the needs of other people, and sell them what they need, want, or desire. I believe it makes me a great candidate for a teller position.
Next questions: