Dear Job Seeker,
I will keep this page short, and to the point. Here is what I have for you today: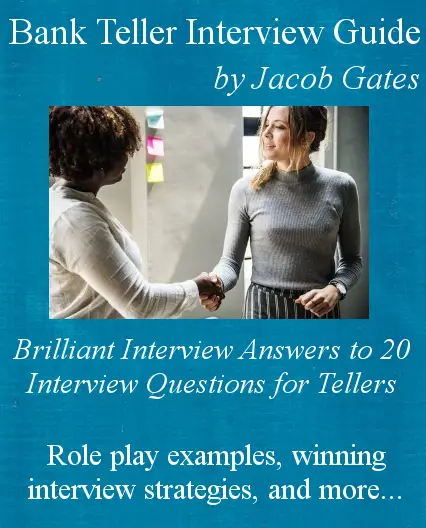 You will find great answers to the following questions in the eBook:
How would you convince a prospect to become a client of our bank?
What do you know about our bank?
Talk about a successful sales experience.
Give an example of you dealing with an irate customer and what you did to fix the problem?
Give an example of a time you made a point to go above and beyond with customer service.
What would you do if you saw a fellow employee took $100 that belonged to the bank?
Do you know the proper techniques for detecting counterfeit cash?
Describe a situation when you had problems to communicate something to your boss, or to your colleagues.
What banking products do you personally use and why?
Why should we hire you?
and 10 other difficult interview questions for Tellers
Check the sample to see how this eBook can help you:
Sample from the eBook
---
Q: Give an example of you dealing with an irate customer and what you did to fix the problem?
Hint: Tellers meet all kinds of clients. Some people are nice and clever. Some others are irate, stupid, or too clever….
However, as a good teller you need to keep your composure regardless of what's going on in the bank. You should be able to look at the problem from the perspective of a client, and get over bad words quickly. If you have no experience with irate customers, you can say what you would do if you met one in your job.
Sample answers:
In my previous job at AT&T, I was always confronted with irate customers. People were not satisfied with their invoices. I always calmly explained them, in a simple language, why the numbers differed from their expectations. I spoke in a friendly voice, and even showed sympathy sometimes, if I felt it was necessary. It worked well in most cases, clients calmed down when they understood that I wasn't their enemy, just an employee doing their job.
I have never had such an experience, since this is my first job application. However, if it happened in a bank, I would try to understand why they got irate, listen carefully to their words and just then I would try to calm them down. I would definitely not argue with them—that would hardly help. Anyway, I count with this behavior in a bank, and irate customers would not make me upset in work.
 
Q: Give an example of a time you made a point to go above and beyond with customer service?
Hint: As a great applicant for a teller job, you should always go above and beyond for your customers (or at least you should try). If you have no previous experience, say what you would do to do the most for the customer.
Your tone of voice is important when answering this question. You should speak with enthusiasm when narrating the situation. Interviewers should get the feeling that you enjoy going over and beyond with your service.

Sample answers:
I consider it my duty to always do my best for the customer. In my last job in retail, I called a friend, expert in the area of electronics, to give me an advice, since a customer asked me a specific question about a computer we were selling. The customer really appreciated the phone call I made for them, and I was happy to help them. These moments make me proud of the work I do.
I always try to exceed the expectations of the customers. It is the best way to ensure that they will come back. It also helps me to feel personal satisfaction from doing the job. For example, once I visited a customer at home, outside of my working hours, just to explain him and his wife the advantages of our mortgage plan, comparing it to the plans other financial institutions offered them.
I have never gone above and beyond with customer service, since this is my first job application. However, I understand the importance of great customer service, and I will always look for opportunities to deliver an exceptional service.
——-End of the sample———————
---
These are just two questions. A small fraction of 46-pages long, specialized eBook for people who want to get a job of a teller, in which you will find:
Brilliant answers to twenty most common interview questions for tellers.
Role play examples for bank tellers, with a step by step guide on how to flourish in a role play (the most difficult part of this interview process).
Winning Interview strategies you can use to stand out and impress your interviewers.
… and much more!
All information from someone who interviewed more than one thousand job applicants for positions of Tellers, Lead Tellers, Personal Bankers and Phone Bankers, and who has written the content of this website that has helped nearly one million job seekers since August 2012.
That's not bad, is it?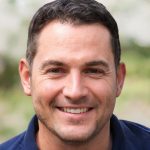 Okay, I promised to not waste your time, and I won't do it, either with lengthy sales pages, or with imaginary discounts, just like other people do on their websites, while selling various digital products.

You have read the samples, you know what the eBook is about, and surely you can tell whether it will help you to get a job of a Teller.
I sincerely believe it will help you. And you can read it easily in two or three hours, it's 14,000 words. Only things that truly matter.
Recap and technical info about the eBook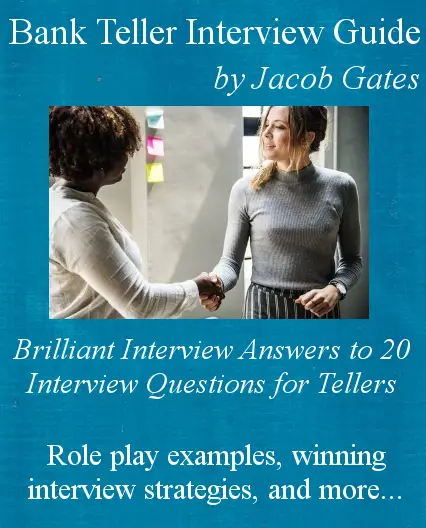 Format: eBook, instant download (.PDF, you can read it on your desktop, mobile, kindle, and you can easily print it if you want)
Author: Jacob Gates

46 pages, 14,000 words
Published in 2014, updated for 2020

Price: $24.95 (You will make it back in first two hours of your new job)
Risk-free 60 days money back guarantee
Simple checkout with PayPal, you can pay with your card or with PayPal account
(After the payment you will be directed back to our website to download your Bank Teller Interview Guide. You will also receive a download link and instructions to your email, just to ensure that you will get the eBook without waiting, even if the redirect fails.)
Two bonus materials, just to help you make the right decision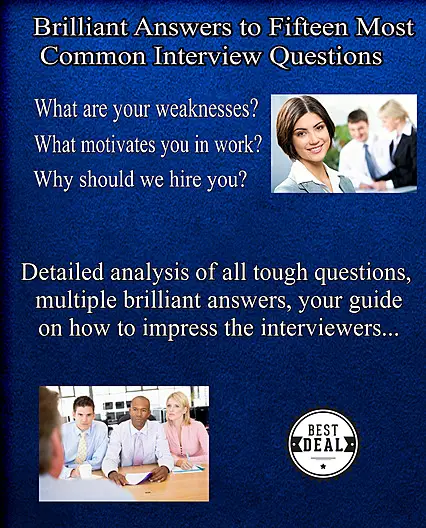 You will learn how to answer the following questions:
Can you tell me something about yourself?
Why did you leave your last job?
Why should we hire you?
What are your strengths?
What motivates you?
And ten other common interview questions
This priceless book will help you, and your loved ones in any interview, for many years to come.

Mp3, instant download
Teaches you everything you need to know to win the hearts of your interviewers
One-hour long, perfectly applicable for bank teller interviews

Purchase Bank Teller Interview Guide today, and get these two priceless products for FREE.
Risk Free 60 Days Money Back Guarantee
If you do not like the Bank Teller Interview Guide for ANY reason, or no reason at all, just let me know within 60 days and I will give you a full refund.
Drop me a message to my personal mailbox gates[at]jacob-gates[dot]com with your name and transaction details. No questions asked, just a full refund.
Try my professional interview guide in your next interview. Once you have tried it, I am confident you will keep it forever and will be more than happy about your purchase. But if you are not happy, all you have to do is to ask for a refund. You can lose nothing with this purchase. You can only win something–a new job contract.

Sincerely,
Jacob Gates,
Your personal interview coach

---
P.S. Send me an email if you are not sure how this guide will help you to get a job, or if you have any additional questions. I try to answer all emails within twelve hours (gates[at]jacob-gates[dot]com). Thank you!