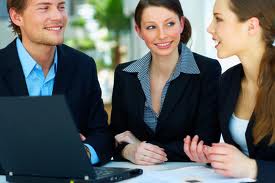 Why should we hire you belong to the most typical questions in an interview in general. When you apply for a bank teller position, employers have a good reason to ask you this one. Why? Well, typically there are dozens if not hundreds of applicants for these jobs and it is difficult to distinguish the best applicants from the group for the employer.
This is the truth. The applicants are pretty similar – also you are, at least in the eyes of the employer. Therefor, a good and original answer is probably crucial for your success.
Most people do a mistake, using a too simple and general answer, like the following one:
"I am the best person for this job."
"I really need this job."
"You should hire me, because I am better than the other candidates."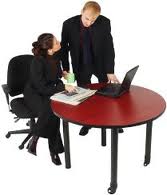 These answers are widely used but not correct. It's just too general and the only thing the corporate interviewer in a bank learns is that you have no idea what the added value the bank can gain when employing you is. And if this happens, your chances to succeed are gone… So what to do?

You need to show the recruiter or the interviewer the added value you can bring on the position of a bank teller. What represents the added value?
Your character abilities, that are good for this position
Having all the needed skills and predisposition
Strong motivation and enthusiasm to do the job
Experience on the position
Other, similar things
Here are some good examples of an answer for your inspiration. You should always try to add something unique to the presented sample.
I believe to have all the predispositions for the job. On the top of that, I believe that people really like to talk to me and be with me, what's obviously an advantage.
I am very motivated to do this job – it's my dream. If you hire me, I will do my best to exceed your highest expectations and provide a top notch customer service.
I believe to be one of the most experiences people in the area of customer service. I have an ability to uncover needs of the others and to sell them what they really need or want.
Next questions:
Special tips: Practice is golden. If you have some time, try to practice some answers to interview questions with your friends. It can help you a lot to be successful in an interview. Hard on the practice range, easy on the pitch… Never forget this one.