Why do you want to become a bank teller?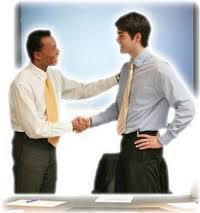 Everyone of us has some dreams and wishes. When you apply for a position of a bank teller, you need to convince the employer that this position is the right one for you and the one you really want to have. Your answer should simply not indicate that you apply for this position just because you can't get a better one – doesn't matter if it is true or not.
You should also try to be unique and stand out from the crowd with your answer. It's typically one of the first questions in an interview, so it decides about the overall atmosphere and first impressions. Please, do not underestimate it.
Another think to remember is to think the way the employer thinks. What is meant by this? It means, that you should not want to become a bank teller because the salary is good. You should find better reasons for your choice, such as being suitable for the job or liking the company.
Let's have a look at couple of good answers:
I have very good communication skills and enjoy talking to people. I believe I could be very good at this job and that's the main reason why I apply for it.
I am very interested in banking as well as in helping the others. Position of a bank teller is the one where I can combine these things, so it was my first choice.
I am a proud client of your bank. I really like the customer service here. I would be proud to be a member of this team and believe that I have all the needed predispositions for it.
Special tip: Choose a good attire for an interview for bank teller position. You should focus on the dress code of the company. Choose the same colors the tellers use, if the colors are not too blur of shiny. This way, you already present yourself as someone with real interest of the position and knowledge of rules. Small details can often make a big difference…
Other questions: