Why Did You Choose Our Bank?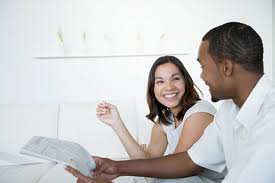 Employers hire people who like their institutions, especially if they do not mind  talking about the reasons of their preferences for a particular bank. We are proud to work for Wells Fargo, Bank of America, or for other banking institutions–so should be you, at least if you want to get hired. 🙂
Try to compliment the bank in your answer. Point to their strengths as a first reason of choosing them, instead of other banking institution. You can also say that you are client–it will definitely help.
Oppositely, if you spoke only about personal reasons, such as good location, or a good salary, it would not help you to ace the interview. Let's have a look at good answers.
I've been a client of this bank for the past five years. I really enjoy coming here, and to be honest, I can't imagine working for any other banking institution.
I am your client and I know all banking products and also the advantages they offer to the client when compared to the products the competing banks offer. I prefer to work here, since I honestly believe this is the bank for people.
Your bank is the best one in the US, especially for the clients from the middle class. I would be proud to work here.

Next Questions: