Talk about a successful sales experience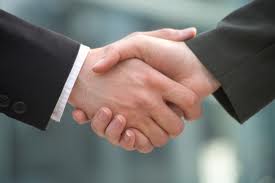 We sell our thoughts and ideas all the time. Talking to our life partner, colleagues, friends, and children, we try to sell something–an idea to go out, or to watch our channel on TV, to do this or that. . . .  Professional selling is yet another level, but if one succeeds to sell his own ideas to their friends, they will typically also succeed in selling banking products.
Prepare for this question in advance
Try and remember your past working experience, the situations when you demonstrated your sales skills. If you don't find any relevant working experience, you can use sales experience from your personal life. Let's look at sample answers.
I literally excelled in my previous customer assistance job at Boots. Approaching the customers, I tried to give my honest opinion on their choices of clothes, and I complimented them for their choice, and recommended additional items for purchase. It worked pretty well, we've been selling a lot. But it was just a part time job I had in a college, and now I look for something more stable.
I have never worked in sales. However, I had to use my sales skills when my children were deciding about their studies. They both considered teaching, and I tried to sell them my idea of studying business and management–field I wanted to study myself, but never did. I explained them all the benefits and finally I was able to convince them. (You should choose similar experience from your own life, the one when you succeeded to sell an idea to someone)
What to say at the end?
Congratulations! You came to the last answer. Now you know how to answer eight typical bank teller interview questions. However, interviewers can (and will) ask you other, tougher questions. To see  multiple brilliant answers to all twenty most common bank teller interview questions and some role play examples with excellent answers, you can check our Bank Teller Interview Guide. I wish you good luck!