Have you worked in a bank before?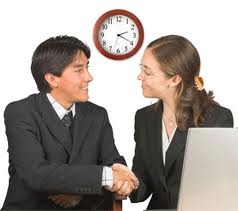 This question is easy for people who already worked in a bank. All they have to mention is the place, time, and the title for their last position.
However, what to do if this is your first experience with banking jobs? You should definitely be honest. But at the same time, you can mention related roles (customer service, sales, etc.). that helped you to develop various skills useful for tellers. Don't also forget to mention that you know what is expected from you.
If you have nothing else to offer, you can mention the "experience" from "the other side of the table", the one you gained as a bank client. Every client can observe what the tellers do and how they act, and it should help the job seekers to understand the expactations.
Practical answers
I have worked as a teller at Wells Fargo for two years. I really liked my job, but they closed our banking center. I would like to continue my career in the same field, that's why I applied here.
I have never worked in a bank before. However, I have worked as a customer assistant in a retail store for the past two years, and gained there good cash handling experience. I also improved my communication skills in this job.
I have never worked in a bank and this is actually the first job I am trying to get. However, I visit Bank of America quite often as a client. I know what is expected from a good teller here and I believe that I can become a good teller.
Next question:
Special tip: You should always adjust your answer to your current situation. Everything has a bright side, and a dark one. Even if you have no working experience, you can still give a good answers to the interview questions, and present yourself as motivated and willing to learn.