Bank Teller Interview Guide
– 46 pages long eBook for bank teller job applicants.

– Multiple brilliant answers to twenty most common bank teller interview questions.
– Role play exercises from real teller interviews (with great answers), winning interview strategies and much more. . . .
– By Jacob Gates, co-author of BankTellerInterviewQuestions.com, and former Corporate Interviewer at Bank of America and Wells Fargo.
Dear job seeker, can you answer the following interview questions brilliantly?
This job can be repetitive. What would motivate you to do it well every day?
What are your salary expectations?
If a client accused you of a bad service, what would you do?

Give an example of a time you made a point to go above and beyond with customer service.
What banking products do you use and why?
Why should we hire you?
It is not easy, is it?
It will be very easy with my Bank Teller Interview Guide.
See yourself what the fellow tellers think about it:
I interviewed at three different banks and never received a call back or anything. To be honest, I thought it impossible to land a teller job, unless I had a friend in HR. Another chance arrived, however, and I decided to purchase your interview guide that time. I used your interview answers and did the role play according to your suggestions. Result? A full time job contract at Bank of America. Thank you Jacob!
Lindsey Turman, United States

Even though I was the youngest applicant in the group interview, I landed a wonderful part time teller job at Citibank. Your credit Jacob….   
Cristina Sang, United States

Your Teller Interview Guide helped me to finally understand why I failed time and again. After changing my preparation and approach, I got a teller job at Scotiabank. I would never make it without your guide.
Jeffrey Bayne, Canada
From: Jacob Gates
Cambridge, Massachusetts
Friday, 3rd February 2017
Dear Job Seeker,
I have worked as a corporate interviewer at Wells Fargo and at Bank of America for nearly five years. I have interviewed more than one thousand candidates for Teller, Lead Teller, Phone Banker and Personal Banker positions. Let me tell you something:
Interview for a position of a Teller is one of the most difficult interviews. One competes with dozens of job seekers, because practically everyone can apply for this job. Recruiters mix personal, behavioral and technical questions, to get a completer picture of your abilities. On the top of that, applicants need to present their own opinions, explain value they'd bring to the bank, and demonstrate their communication skills in a difficult role play.
I have seen many people fail in these interviews. But,
They failed not because they lacked the qualification
They failed not because they were stupid.
They failed not because they could not handle the job.
They failed, simply because they had no idea how to sell themselves in an interview, and what the interviewers wanted to hear from them.
How could they succeed? They were fresh graduates, employees, young people … in all good means. But they were not good in the art of acing a job interview. That wasn't their field of expertise. Nobody told them what to do, what really mattered, what questions they should expect, and what answers they should choose. They failed.
But times have changed, for both of us. I decided to focus on interview coaching and made a few specialized products – eBooks that will help the job seekers to get the job they always wanted to have.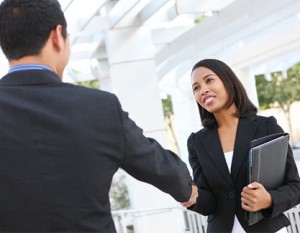 But after all, who cares about my career, or about the thousands of job seekers who fail in teller interviews all around the world, every year? The only thing that matters is if you get this job. I will try to help you.
I am going to show you brilliant answers to twenty most common interview questions for tellers. It doesn't matter if you just graduated, or have ten years of experience under your belt. There is a good answer for everyone!

I am going to demonstrate, on practical examples, how to flourish in role play that scares most job applicants.
I will show you how to make a great impression on the interviewers.

To summarize it, I will show you how to ace your teller interview from start to finish!

See the sample from the book below: (If you can not see it properly on your screen, click here to download the .PDF file.)
This was just one interview question. A small fraction of 46-pages long, specialized eBook for people who want to get a job of a teller, in which you'll find:
Brilliant answers to twenty most common interview questions for tellers.
Special resume writing tips.
Personality test they often use at US banks, together with right answers to the questions in a test.

Role play exercise for bank tellers

, with tips and great answers.

Two special interview strategies you can use to impress your interviewers and stand out from the crowd of other job applicants.
… and much more!
All the information from someone who interviewed more than one thousand applicants for positions of Tellers, Lead Tellers, Personal Bankers and Phone Bankers. Can you imagine anything better to help you to get a job? I can't. . . .

Bank Teller Interview Guide details:
Format: eBook, instant download (.PDF format, you can read it on your computer, mobile, kindle, or smart phone, or you can print it)
Updated for 2017!

Latest update: 7th January 2017

Average customer rating:
(86 reviews from six different countries)

But Wait! That's Not All!
You will get the following bonuses for free with your purchase!
15 Most Common Interview Questions and Answers – FREE gift [e-book]
To help you (or your loved ones) to succeed in any job interview.
You will learn how to answer the following questions:
Can you tell me something about yourself?
Why did you leave your last job?
Why should we hire you?
What are your strengths?
What motivates you?
And ten other commonly used interview questions
This priceless book will help you, and your loved ones, in any interview for many years to come.
I Will Get a Job – FREE gift
Popular recording from my friend, recruitment consultant from Europe.
Teaches you everything you need to know to win the hearts of your interviewers
One-hour long, mp3 format

Purchase Bank Teller Interview Guide today, and get these two priceless products for FREE. It can't get any better than this, can it?
Interview for bank teller position does not have to be stressful, or difficult. You can be the one who interviews with confidence and gives brilliant answers to all they questions. Download the eBook today, and ace your interview!
My friends insisted that my communication skills weren't good enough for a teller. But I did not let them discourage me. I bought your eBook, learned your interview answers, and followed your interview strategies. I felt confident in my next interview and was offered a full time Teller contract at JP Morgan. Thank you Jacob!
Liz Mayers, United States
General interview preparation is not sufficient.
You need to prepare especially for your bank teller interview.
With this e-book:
You will be ready to impress your interviewers, telling them exactly what they want to hear.
You will respond to all tough questions with brilliant interview answers.
You will be the one who gets the call after the interview.
Risk Free 60 Days Money Back Guarantee
If you don't like the Bank Teller Interview Guide for ANY reason, or no reason at all, just let me know within 60 days and I'll give you a full refund.
Just drop me a message to my personal address gates[at]jacob-gates[dot]com with your name and transaction details. No questions asked, just a full refund!
Try my professional interview guide in your next interview. Once you've tried it, I'm confident you'll keep it forever and will be more than happy about your purchase. But if not, all you have to do is to ask for a refund. There's really nothing you can lose with your purchase.
Sincerely,
Jacob Gates,
Your personal interview coach

P.S. Feel free to send me an email if you are still not sure how this guide will help you to get a job. I try my best to answer all emails within twelve hours.