How to answer all difficult bank teller interview questions?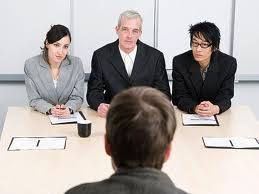 Bank teller is a dream job of many young men and women. However, the competition is enormous, because practically everyone can apply for this job. You do not need any special qualification or education to apply. In order to have any chance of beating dozen competitors in an interview, you should know right the answers to the interview questions.
So, what questions to expect? How to make a good impression on your interviewers? What decides the winner at the end of the interview session? And most importantly, how to prepare for this challenging experience and walk away with a signed job contract? You will find all the answers on our website, that specializes only in bank teller interviews. Written by Jacob Gates, former interviewer at Wells Fargo and Bank of America & professional interview coach.  Written for You, the job seeker. Enjoy!
What will they inquire about?
Most questions will be related to the job of a teller. You will be inquired about your motivation to become a bank teller, about your experience with customer service and about banking products.
In most of the big banks, one has to deal also with several behavioral questions and role play exercises. These frighten the people the most. But do not be worried. On the pages of our website, we help you to get ready for all stages of typical interview process for tellers.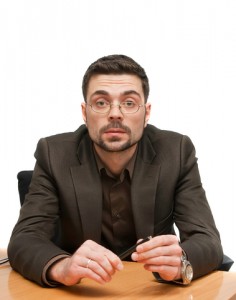 Banks choose the best one – the prepared
Banks have a huge advantage on the job market. Many people want to work there, especially as tellers and bankers. Therefor, the bank managers have a possibility to choose anyone they want for their team. They hunt for talents, they hire people who are able to sell themselves in an interview. Will it be you? Let's see if you can answer the following questions:
Note: Click on any question below will redirect you to a separate page, where we analyze it, explain the intentions of the recruiters and provide you with several sample answers. However, before going through the answers, I suggest you to read this page to the end, so you understand all the nuances of bank teller interview, how to approach it and what decides the winner. Without this knowledge, it would be useless to practice answers to the questions.
What characterize a good teller from your point of view?
Give an example of you dealing with an irate customer and what you did to fix the problem?
Give an example of a time you made a point to go above and beyond with customer service.
What would you do if you saw a fellow employee take $100 that belonged to the bank?
What banking products do you personally use and why?
This job can be repetitive. What would motivate you to do it well every day?
Where do you see yourself in 5 years time?
What are your salary expectations?
…
Not everyone can be a good teller. Or am I wrong?
Once you are ready to answer all of the questions above, your chances to succeed will be good. But still, you will have to convince the interviewer about your skills and abilities that are crucial for this position. Try to convince him that you:
Have good communication skills.
Love to talk to people and have a positive opinion about the others.
Are able to uncover the needs and understand the desires of the others.
Have an ability to sell banking products to clients.
Have a good knowledge of banking products, or at least interest in this field and an ability to learn it quickly.
Are calm, patient and responsible person.
It is important to understand one fact. Having these skills and abilities is not decisive. What matters is being able to convince the interviewers of it.
Do interview questions for tellers differ in various banking institutions?
Banks have their own personalized interview processes. However, it goes about the same position all the time – the position of a teller. Logically, the questions asked in the interviews are similar, doesn't matter where you apply for this job.
On the other hand, some banks have designed special interview processes, in order to stand out from the crowd and to choose the best tellers only. Amongst these are Bank of America and Wells Fargo. If you apply for a teller job in one of these banks, I suggest you to have a look at Wells Fargo Interview Guide or Bank of America Interview Guide. I wrote both these books. But if you apply for a job in any other banking institution, please read further. 

Asking questions in an interview
In general, every good job applicant should ask at least one or two questions in an interview. But to be honest, it is not always possible at banks. The interview schedule is jam-packed (many applicants are always interviewed), and the candidates get no chance for any discussion with the interviewers. However, if you get a chance to ask some questions, for example in a second round of interviews, you should focus on the following fields:
Working environment
Benefits
Recruitment process
Banking products
Winning the hearts of the interviewers in a bank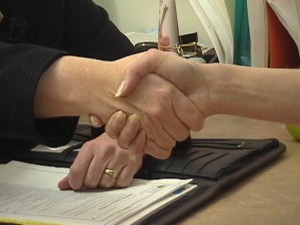 At the end of the day, interviewers are just men and women, like I and you. That's the reality. If you are able to build relationship with them, you can easily improve your chances of getting a job.
Most job applicants for teller positions are very similar. They have the same education, skills, experience, typically little one. It's difficult to stand out from the crowd with your answers and it is also difficult for the interviewers to choose the single winner, or few best applicants…
Therefor, personal preferences often influence their final decision strongly. Try to create good relationship with them, to improve your chances to succeed.
What to say at the end?
Twenty competitors, tough behavioral questions and a role play at the end. Well, luck favors the prepared mind. Will it be you? Our Bank Teller Interview Guide will guide you through this difficult interview, from start to the finish. You can read more about it here. But before doing that, do not forget to scroll back, click on the questions and read the analysis and sample answers. I wish you good luck!
Jacob Gates